To overview
News in February: Prevent domino effect
09.02.2017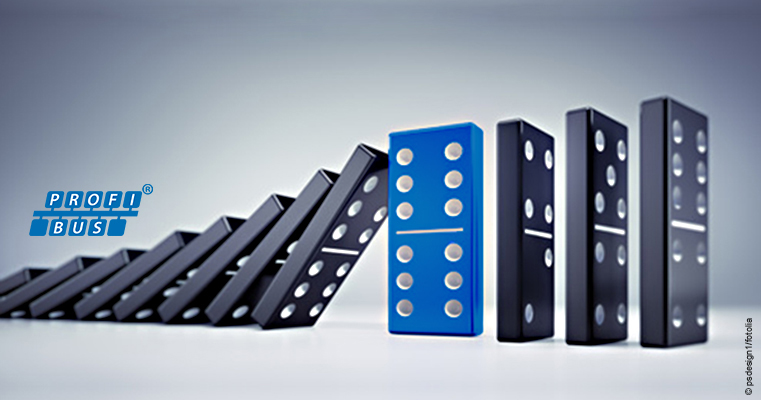 ---
PROFIBUS is alive and still enjoys enormous popularity. However, its typical line structure involves the risk of the domino effect – if one component becomes inoperative, the others will follow sooner or later. By implementing the repeaters of the MULTIrep family you can establish your network in a star structure and further prevent the domino effect through turning off segments deliberately. In the case of failures only a small part of the network is affected and a total outage is avoided! More ...
Star structure - overview
Local, functional and technical segmentation
Permanent network monitoring

LED Segment status indication

Turning off segments deliberately on error
Extension/replacement of devices during operation
Realising your star structure with MULTIrep
The MULTIrep family with the compact multiple repeater X2 (two segments), X5 (five segments) and X7 (seven segments) is the ideal basis for a robust PROFIBUS network in star structure. The integrated diagnostic function is a highlight of the MULTIrep series. The telegram traffic is continuously monitored, and the health of each segment is indicated with LEDs. Request an offer ...
NEW: CAN Bus Repeater
As of now: CANbridge X2 – the repeater/bridge for all CAN-protocols. More ...
---
Any questions?
Our contact persons are at your service.
---
Your Press Contact
Christian Wiesel

Press

+49 (0)34491 / 5818-41
+49 (0)34491 / 5818-99