To overview
Service calls in the age of Industry 4.0 - VORTEX Report 2019
28.03.2019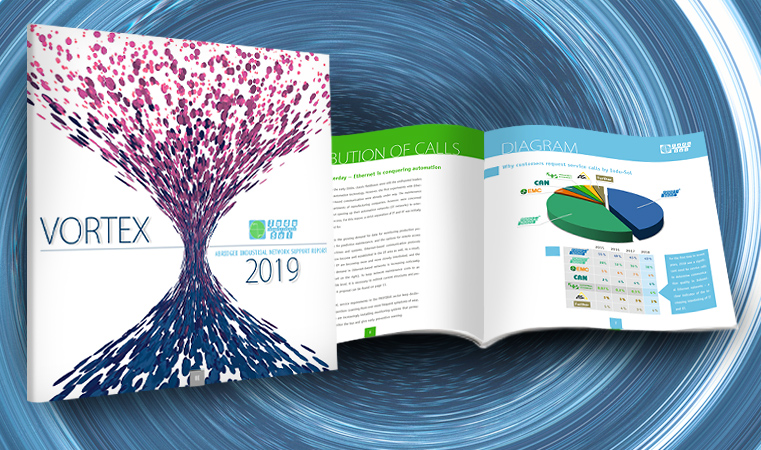 ---
Service calls in the age of Industry 4.0
Effects of increasing networking on the planning and maintenance of automation networks
Plug in, measure, done – that's the way we all would like to determine data communication quality in industrial networks. Nobody likes to spend more time than necessary with acceptance measurements or troubleshooting. But what does it take to achieve this?
To answer this question, the VORTEX report by Indu-Sol provides an insight into the practical side. This annual report summarizes the findings from several hundred service calls during the previous calendar year by the measurement engineers of the technology company based in Thuringia, Germany. For the fourth year in a row, the VORTEX Report presents an image of the current state of industrial networks. This provides important clues on how to achieve continued stable data communication in the future.
The 2019 issue focuses on the impact of the increasing use of Ethernetbased communication protocols. They facilitate integrated networking between machines and systems – both within a company and globally across different locations. How are network structures changing as a consequence of this development? How does this affect the time and costs for a measurement-based evaluation of network data communication quality? What can machine and system operators do to obtain the needed diagnostic data quickly and precisely?
In VORTEX 2019, not only will you find the answers to these questions but you can do a self-test as well. Please take a look!
To download the VORTEX 2019 report or browse online, click here.