The team of
Indu-Sol

welcomes you - your partner in all aspects of Fieldbus Technology and Industrial Ethernet. The Team
Our objectives are customized solutions with maximum quality and cost efficiency. Service stands for performance, competence and flexibility at Indu-Sol. Trust, openness and mutual respect are the basis of successful collaboration. Teamwork and communication create transparent knowledge and lay the foundation of a professional advice. We put our competence in our service. Constructive criticism is a reason to improve our work.
---
The Team of Entrepreneurs
A dual leadership of an ingenious inventor and engineer and a sales expert with a grasp for market and market potentials leads the company. A management team with an unrelenting will to succeed, which is not losing the sight of reality.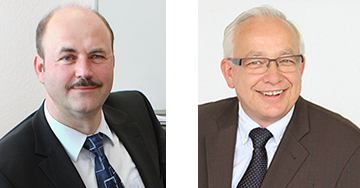 ---
Our Corporate Culture
Our staff is our asset and our product is our know-how based on expertise and experience. It is regarded as imperative to safeguard and expand it continuously. R. Heidl - speech at 5th company's anniversary
The innovative character at Indu-Sol is significant. So, our young and competent team is concerned with new fascinating topics and ideas every day. According to our confidence we believe in our employees, teach them early to accept responsibility and to manage projects independently. Teamwork and having a sympathetic ear are our first priorities.
Not only new but also longstanding colleagues share their knowledge and experiences and develop together new strategies. We take care for a familiar togetherness and do collective activities like our annual sports day or the company triathlon.
---
Our Mission
We define state values and make quality measurable.
As a manufacturer-independent, cross-sector technology company we assess objectively the quality and stability of industrial data networks. A reliable communication is the basis of continuous production. Safe and trouble-free operation of machines and plants are the result of our work. We make our know-how and experience transparent and are glad to pass it on to our customers.
Partnership agreements and fair treatment of our competitors characterise our company. The cyclical or permanent testing of the network status should be the desire of every system planner, installer, maintainer and service engineer.
Because of our research and development we are well acquainted with the core of our solutions. An own hardware development department enables us to develop intelligent products, that are strongly adapted to our customers' needs and benefits.
We are PI Competence Center (PICC)
We are PI Training Center (PITC)
We are certified according to the quality management system DIN ES ISO 9001:2008
We are certified
We are awarded
Awarded by the Association of Sponsors of German Science for our research and development work
Awarded by the Thüringer Netzwerk Gesunde Arbeit for our corporate health engagement