To overview
Explanation video: The SWITCH - The network expert
08.01.2019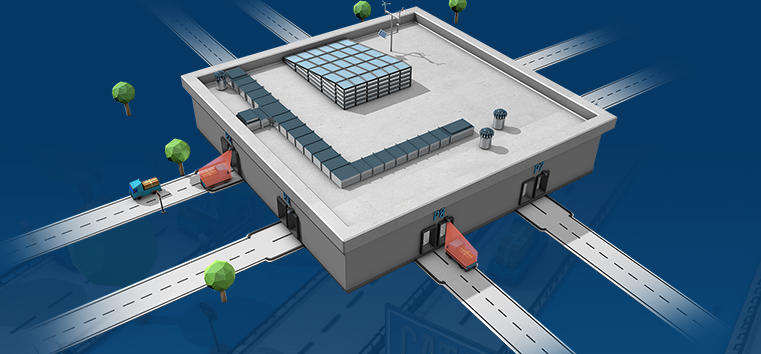 ---
Only Distributing data was yesterday: Understand switches in order to master industrial networking
Ordered today, delivered tomorrow – as a customer, you have become well accustomed to amazingly short delivery times nowadays. However, most people are less aware of the logis-tical masterpiece behind this story. While delivery times are getting shorter and shorter, the number of parcels sent is increasing by several million every year. Efficient logistics centres are the most essential element in the chain in order to master this apparent squaring of the circle.
Industrial automation faces a similar challenge: Networking is constantly increasing, more and more devices are exchanging data. In addition, a growing number of sensors are in use to determine all maintenance relevant information. Therefore, industrial networks no longer have to transport only the data needed for the automation process, but also a large amount of process-accompanying information (e.g. energy consumption data, pressures, filling levels, humidity). At the same time, there is a growing demand for real-time communication, i.e. data transmission with minimal latencies. The keyword is time-sensitive networking (TSN). In order to make this possible, high-performance "logistics centres" are also required when it comes to industrial data communication.
What we are talking about is switches. They no longer simply serve as data communication hubs, but are the backbone of the networked industry. However, which switch is right for the individual requirements of your own network? To make this decision, it is worthwhile to un-derstand the functioning of these intelligent infrastructure components.
This is exactly what the movie The Switch – The network expert | Technology made easy by Indu-Sol will demonstrate to you by using moving pictures. In an easy to understand anal-ogy to a logistics center, the spectators among others accompany a package on its way through the switch. The viewer thus learns why stable and reliable communication only can be assured by the use of high-performance switches.
Fasten your seat belt and start the short tour through the world of switches: www.indu-sol.com/switch-movie .
---