To overview
News in July: Special offer - diagnostic package
17.07.2019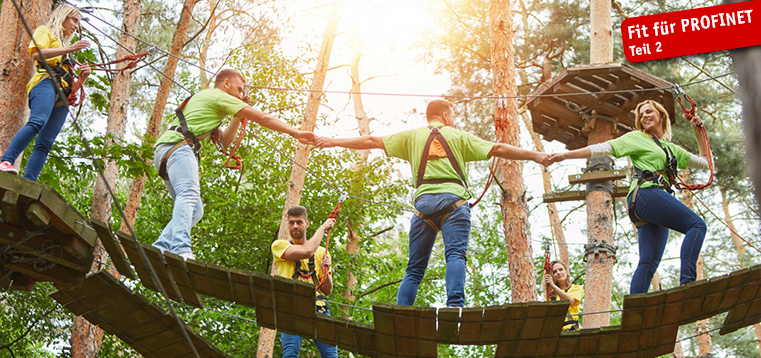 ---
The equipment makes it possible - For a stable PROFINET operation
Are you planning the transition from PROFIBUS to PROFINET, in the middle of doing so or is this transition already completed? Benefit from our experience, recommendations and references using our accordingly developed equipment.
With the following kit you will be able to operate your PROFINET plant in a stable and reliable manner.
The Fit4PROFINET package ensures stable operation
The solutions provide diagnostics for acceptance test, maintenance and troubleshooting - so you are fully equipped and well prepared for the PROFINET age.
Special offer*: Fit4PROFINET package for 6,800 € instead of 11,412 €
Logic Tester PROFINET-INspektor® NT
Topology Software PROscan Active® V2
Monitoring Software PROmanage® NT
Full managed PROFINET/Ethernet SwitchesPROmesh P9 & P20
*valid for quotation requests until 31.08.2019 and orders until 31.12.2019
---
Our contact persons are at your service.
---
Christian Wiesel

Press

+49 (0)34491 / 5818-41
+49 (0)34491 / 5818-99