To overview
Indu-Sol extends its area of expertise to include PROFINET in industrial processes
23.09.2019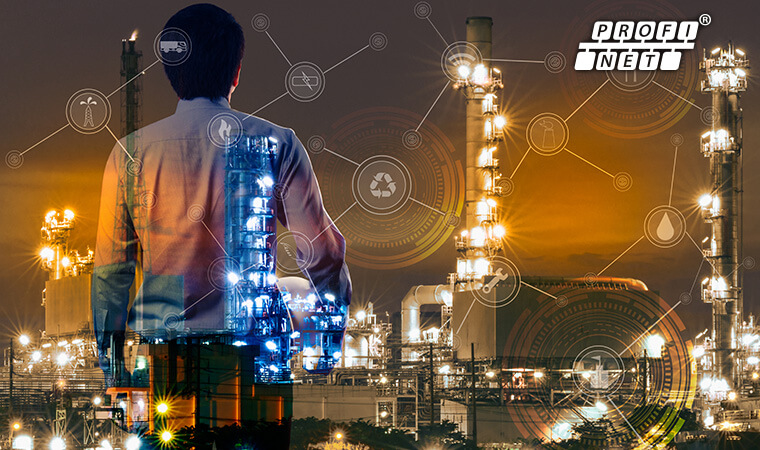 ---
As a certified PI Competence Centre, Indu-Sol is now an important point of contact for this future-orientated technological field
Since the introduction of PROFINET in 2006, the number of devices in use has grown rapidly every year. With increasing popularity, it is getting even more important to ensure that PROFINET has reached the degree of technological maturity required for various industrial applications and that competent contact persons are available to support users with expertise and solutions. In order to identify such points of contact for interested parties, the user organization PROFIBUS & PROFINET International (PI) certifies competence centres for the PROFIBUS and PROFINET automation technologies.
The technology company Indu-Sol GmbH, situated in the German federal state of Thuringia, has been a certified PI Competence Centre (PICC) for PROFIBUS DP, PROFIBUS PA and PROFINET for several years. Now it is based on more than 17 years of experience in dealing with industrial networks and existing test environments. Indu-Sol has recently become one of the first PICCs for PROFINET in process automation, PROFINET PA for short. This expansion of the Ethernet-based automation technology, which is gaining acceptance in the market, is still largely in its infancy: the first devices are not expected to come out until 2021 at the earliest.
With the extension to PROFINET PA and the associated device profile, industrial Ethernet communication is also reaching the processing industry, which up to now, largely relied on PROFIBUS PA. With the help of what is known as an advanced physical layer (APL), for example, it will become possible to use industrial Ethernet to transmit process data in explosion hazard zones. This will enable integrated networking all the way through to the last sensor in line with "Industry 4.0". Typical industries that will benefit from this approach are chemicals, food processing, steel and paper. The harsh production environments require highly robust components and wiring to ensure stable data communication. Therefore, a separate specification for the process industry is required.
Indu-Sol has supported this technological development right from the start and will continue to be a reliable partner for the stable and secure industrial automation of tomorrow. For example, proven diagnostic solutions from the Thuringian network specialists can also be used in the PROFINET PA environment.
For directly contacting our PROFINET PA experts, click here.