Whitepaper: free professional know-how for download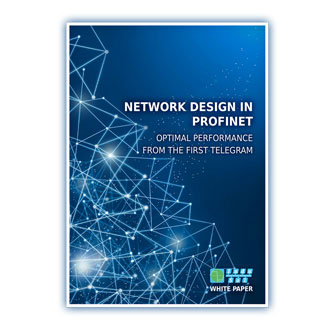 Whitepaper "Network Design in PROFINET - Best Performance from the 1st Telegram onward"
Free Know-how to go
Enhance your knowledge around your machine and plant network. With our whitepapers, you can obtain elaborately prepared specialist knowledge about industrial networks and fieldbuses. Download now for free.
---
Would you like to know more?
You have specific questions or would like to learn more about concrete solutions. We will be happy to advise you - individually tailored to your needs. Ask us now!.