To overview
AS-i Expert becomes ASi View
17.10.2018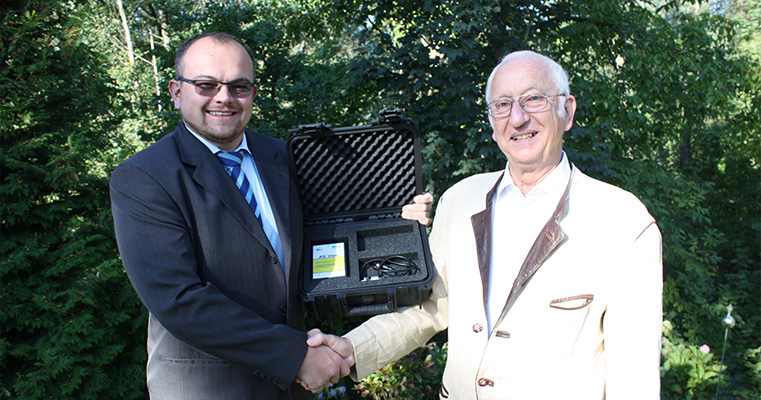 ---
Cutting-edge ASi diagnosis: Indu-Sol acquires the product rights for the measurement and diagnostic device ASi View
In the run-up to SPS IPC Drives, there is a cutting-edge development on the ASi market: Indu-Sol GmbH is acquiring the complete rights for development and marketing of the measurement and diagnostic tool ASi View. Dr. Andreas Schiff, Managing Director of the previous owner ICS GmbH, at which the product was known as the "ASi-Expert", is happy about this step. The communication analysis tool in the Actuator-Sensor Interface (ASi) is extremely well-suited for diagnosis in the presently utilised ASi3 technology. It is nevertheless important to adapt the diagnosis to further technological developments, according to Schiff.
The first implementation examples of the new ASi5 technology are expected at the upcoming SPS IPC Drive. Karl-Heinz Richter, Managing Director for Marketing & Sales at Indu-Sol, adds: "With the new ASi5 technology we are on the right path into the Industry 4.0 era, where enhanced smart sensors produce and transmit data. ASi5 will set new technological standards ‒ so it makes sense to prepare for this on the development side." With the new version of this technology, for example, the number of potential participants per network will double, the potential data throughput will increase by a factor of 40. Therefore, Richter declares, Indu-Sol will continue to develop and expand its product and service portfolio for ASi.
"This is why we are making this revolutionary investment, in order to be a reliable partner for our customers in the Industry 4.0 era with regard to ASi diagnosis ‒ we are now the number one contact partner in this area!", Richter concludes, explaining the motivation for the acquisition.
The product page for ASi View can be found here.
At SPS IPC Drives you can also experience it live at the joint stand of the AS International Association e.V. in Hall 3A at Stand 751. In addition, an Indu-Sol contact person will be personally available on site.
---