To overview
News in October: Predictive Maintenance in Ethernet/PROFINET
18.10.2018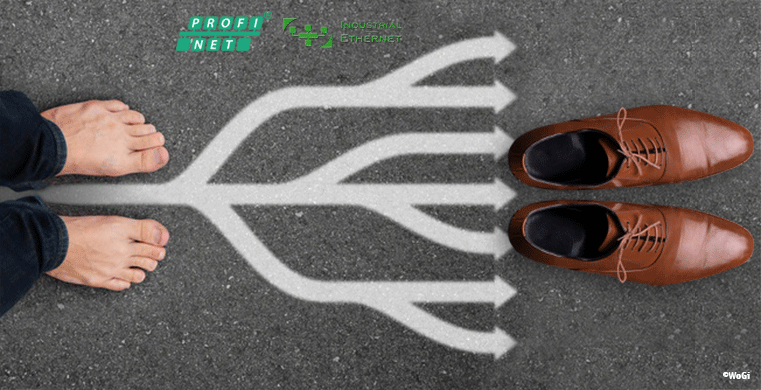 ---
Clear goal, but which path? Predictive Maintenance in Ethernet/PROFINET

Industrial Ethernet and PROFINET have become integral parts of the automation world and are continually under development. All the possibilities regarding network structure and communication across levels (from I/O level up to ERP system) makes one question inevitable: What does a future maintenance concept look like?
The teamwork of the decentralised data collector PROFINET-INspektor® NT and the intelligent, data providing Switch PROmesh handle all these possibilities and pave your way to a "Predictive Maintenance" strategy.
Record permanently - Identify weak points early
The PROFINET-INspektor® NT records continuously and passively all device statuses in the network and evaluates the communication quality. Default threshold values make warning before failure possible.
The family of managed switches PROmesh displays all relevant status parameters of each port at a glance and monitors discharge currents. This illustrates coherences and makes sporadic events visible. The simple and intelligent handling makes the difference.
The PROFINET-INspektor® NT completes its diagnostic data with the port statistics and discharge current values detected by the PROmesh switches and displays all of the data at a glance.
Your benefits from the product combination:
Acceptance test and permanent monitoring of your PROFINET network
Higher availability due to Predictive Maintenance
EMC acceptance test and permanent discharge current monitoring
Security measures in your OT network
At a glance: Central maintenance concept
The centralised monitoring software PROmanage® NT ombines all recorded network status information of the INspektors® and managed switches.