To overview
VORTEX Report 2021: Between pragmatism and systemic relevance
07.04.2021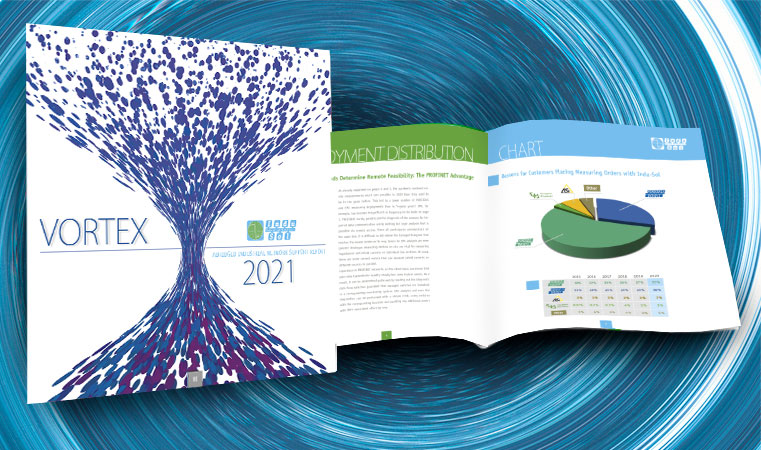 ---
Measurable quality verification in fieldbuses and industrial networks in 2021
"Completely out of control" is probably an appropriate description for the exceptional year 2020. Not only because toilet paper was in short supply at times during the pandemic. But also because travel bans and access restrictions for outsiders posed special challenges for service technicians in the industry. Inevitably, new ways had to be found to enable the necessary measurements to determine the quality of data communication in industrial networks and field buses.
In many places, long-held security concerns were abandoned and remote access options to the automation system were created. In the course of this, many a company restructured on a large scale and realised how important it is to plan (and simulate) such structures in order to avoid costly retrofitting later on.
Details and examples as well as a field report, which exemplifies why one should never be satisfied with 80% availability, even with stable machine/plant operation, can be read in VORTEX Report 2021. The document summarises, for the sixth year in succession, the findings from the assignments of Indu-Sol measurement technicians to determine the data communication quality in fieldbuses and industrial networks in the respective past calendar year and derives from them findings for maximising their availability.
Read it now!