We provide the right products for your
PROFIBUS

diagnosis Installation
Cable test
---
Signal quality
Physical quality inspection
---
Protocol
Logical quality inspection
---
External interferences
Measuring of potential equalisation and shield currents
---
Do you have any questions?
We are at your service for all questions concerning our products and solutions.
PROFIBUS DiagnosticDUO
Special offer valid until 31.12.2019*
With the PROFIBUS DiagnoseDUO you always have the right tool at hand: a PROFIBUS tester for a quick quality diagnosis of your network and a cable tester for checking the correct cable installation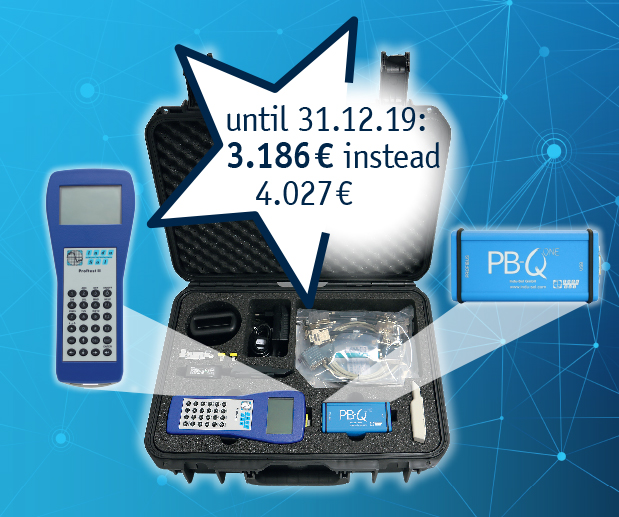 * Special offer only valid in Germany, Austria and Switzerland.
Subscribe to our newsletter
Stay informed! Receive the latest offers and news about industrial networks and their optimization - conveniently via e-mail.