To overview
EMV-INspektor® V2
Fieldbus problems or EMC problems?

---
The increasing power density of the industrial production results in a higher risk of interference currents along the cables, on the conducting paths of the power supply and those of the potential equalization systems. The diagnostic tool EMV-INspektor® V2 allows an automated, contactless and uninterrupted test and detects electromagnetic disturbances temporarily. Up to four current transformers can be connected to the device. The measurement values are recorded separately, evaluated and compared. The INspektor® displays effective values, amplitudes and frequency components for each channel. The amplitudes and the spectrum are visualised over time in a diagram.
---
Highlights EMV-INspektor® V2
Measuring leakage, shielding and interference currents
Parallel inspections of multiple potentially disturbed sections
Permanent analysis and condition monitoring
Comparison of the data from input source components
Specific condition evaluation and alerting
Visual illustration of the disturbance values via web interface
Export of the measurement data to a USB memory or via LAN interface
Configuration of the device software via web interface
Capturing currents with up to 4 measuring adapters

Application example EMV-INspektor® V2
On all four channels, the current course and the spectrum are captured. This makes it possible, for example, to detect if there is a link between PROFIBUS malfunctions and PE/PA currents. The additional frequency data from the spectrum provide clues regarding the possible cause of the fault. Frequency components in the lower kHz range point to pulse frequencies of frequency inverters.
Intelligent capture of sporadic interference peaks - stationary or mobile
To analyse a current course, it is important to know the amplitudes of the current. With the EMCheck® ISMZ I and the EMV-INspektor® V2, currents can be scanned at 40 kHz or 50 kHz. For each scan point, you also obtain the amplitude in order to realise a meaningful analysis. The current data recorded in the devices can be easily accessed with the free EMCheck® View software.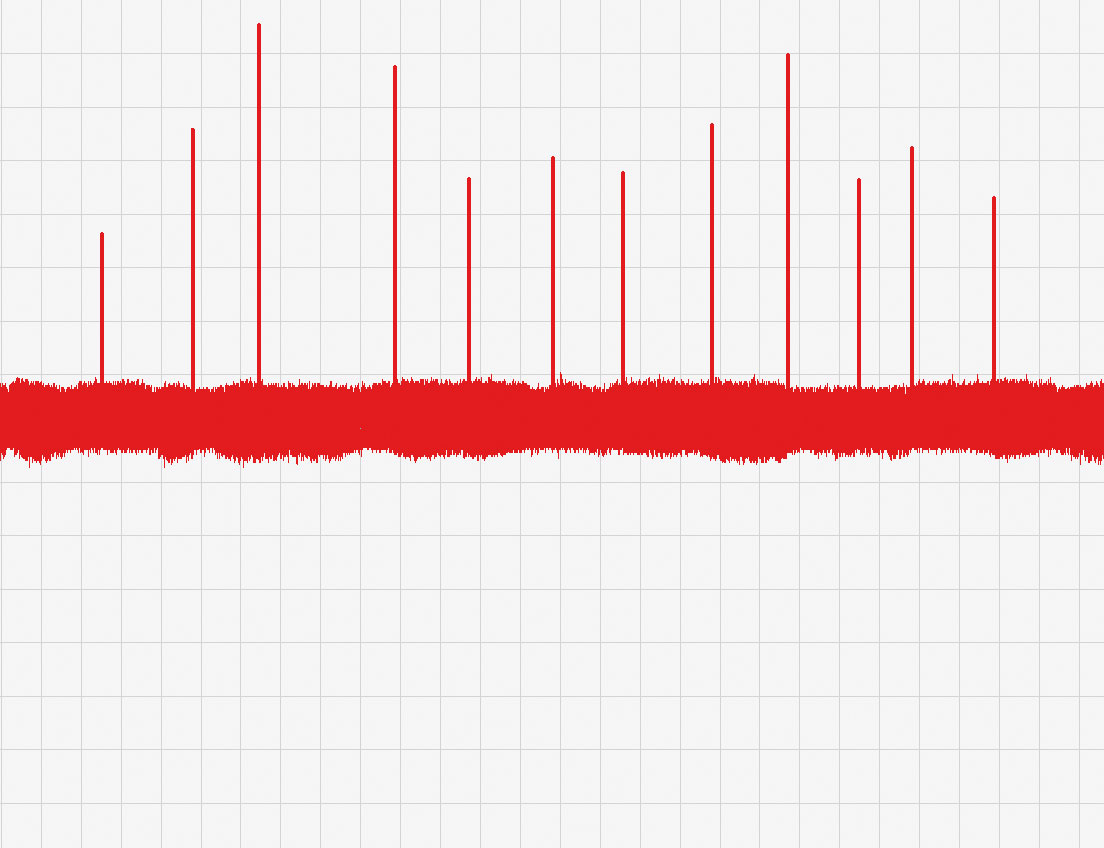 Display of ISMZ measurement data by EMCheck® View
Current Clamp EMCheck® ISMZ I
Portable measuring device
Measuring one cable/potentially disturbed section
Currents can be scanned at 10, 20 or 40 kHz
Visualization and analysis with included operator software
Product Details
---
---
The brochure explains how to build up a stable EMC structure of automation systems and detect interferences
---
Do you have any questions?
We are at your service for all questions concerning our products and solutions.