Network Monitoring and Management for Industrial Plants
Condition-focused maintenance, remote management, avoiding power failures, etc.

---
Stable and reliable operation is a top priority for any industrial plant. While it may sound quite trivial at first, it can turn into a great challenge for plant operators and maintenance personnel. Most faults can be found at an early stage – provided that a permanent diagnosis or monitoring system (permanent network monitoring, in short: PNM) is running in the plant network.
What are you looking for?
Quick links and list of subjects

Consulting / Personal advice
Flexible Monitoring Solutions for Industrial Networks
Individual. Across Networks. Scalable.
It might feel different at first, but permanent network monitoring (in short: PNM) has many possible implementations. You can use a network monitoring system that can be expanded at any time based on your needs and budget.
Monitoring solutions begin at a single analysis data collector, such as the PROFINET-INspektor® NT ar a PROmesh switch with integrated diagnosis function. Any number of additional data collectors can be used depending on system type, network structure, and requirements. Since these devices were also designed for independent operation, they often come with dedicated web-based monitoring applications. This, or manual reading of long-term data stored on the device, permits detailed evaluation at any time.
Operators of complex or multiple systems can centralise and partially automate professional condition monitoring via the PROmanage NT network monitoring software. Stay informed about critical events automatically on top of using evaluation, thorough analysis, and long-term storage of status data of your fieldbuses and industrial Ethernet networks.
[...] In machines and plants without a monitoring system, reactions [...] are only possible when externally visible faults appear [...]. Detection and elimination of the causes will take much longer than they have to. VORTEX-Report 2019
Combination options / expansion stages
Industrial network monitoring always matching your needs
Choose between the basic combination options and start with professional network monitoring to match your requirements.
Your requirements have changed? That's no problem since our network monitoring solutions can be freely combined and extended at need at any time.

Software-based network monitoring without additional hardware
Basic monitoring solution for Ethernet-based industrial networks with managed switches

Application-comprehensive OT monitoring
(free combination possible)
Integrated monitoring for heterogeneous networks – from PROFINET to AS interface.

Device-based monitoring for Ethernet and fieldbus (also as stand-alone solutions)
Monitoring units for PROFINET, PROFIBUS, etc. – Can be used on their own or in combination.
Example from Practice – BAUR Versand: Monitoring (PNM) in the Industrial Environment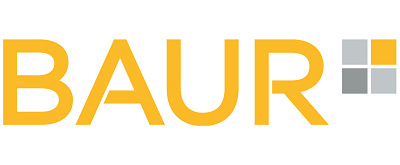 Baur Versand GmbH & Co KG Altenkunstadt
Networks used: PROFIBUS, PROFINET, ASi
"Ten minutes of downtime are virtually impossible to compensate for within a day." (H. Fiedler, BAUR Versand)
The plant monitoring has grown along with demands
Sporadic interferences and downtimes after commissioning of the loading sorter


→ among other things with effects on upstream stations and processes

On-site measuring deployment by Indu-Sol


→ commissioning of the first PROFIBUS INspektor units

Gradual expansion of permanent network monitoring to all (new) systems


→ currently 33 measuring and analysis units in use

Introduction of the central PROmanage® NT monitoring software


→ ability of centrally viewing the overall condition of all networks based on requirements

Gradual shift to PROFINET-INspektoren® NT units


→ new functions simplify network monitoring and safety
PNM advantages at past events (excerpt)
Support, evidence, review of removal of sporadic plant errors


→ permitted faster remedy by the plant constructor service team

Function inspection after subscriber exchange within the scope of a PROFIBUS-Retrofit
+ Ongoing inspection in operation
Central monitoring of all analysis devices in PNM software PROmanage® NT
Permanent condition monitoring with low personnel resources


→ thanks to automatic alarm function

Targeted maintenance and repair


→ monitoring system reports where there are any errors in the system network

Current and historical network conditions in view at all times


→ permits seamless tracking in shift operation
What is Permanent Network Monitoring/Condition Monitoring?
Maintenance of your systems is clearly simplifiedby seamless network condition recording. Physical and logical system values can be recorded and evaluated in a similar manner as for targeted (maintenance) measurements with simple measuring clamps. However, since data are acquired continually, in detail, and even at several measuring points in parallel, maintenance staff can detect irregularities speedily to eliminate the cause early on and permitting cost-efficient, condition-based maintenance.
7 Reasons Why You Should Be Using Permanent Network Monitoring as Well
Consulting: Finding the Best Monitoring Solution for Your Industrial Network!
Notice: Your desired appointment will be scheduled after your request for advice is received. Please select your desired mode of contact before submitting the form.
Professional advice
– as individual as you are
Our expert team will develop the optimal monitoring solution together with you – matching your plant and your budget.
Adjusted to your needs from the first – choose your desired mode of advice:
1. Free advice – phone/web session
Ideal for getting information + basic advice
Do you have any questions about the perfect entry into permanent network monitoring? Get comfortable and simple advice by phone or web meeting at your desired time. (Consultation time max. 1 h)
2. advice on site (by agreement)
Ideal for your project preparation/planning
Are you looking for a central monitoring solution for (multiple) plants that is customised to your requirements? This option is the right choice. We or an authorised partner near you will visit your site. After getting an initial impression of your plant and requirements, we will present suitable implementation options to you. (Price and duration by agreement)